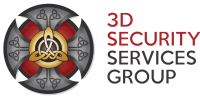 3D Security Services Group is Hiring Level 2 and Level 3 State Certified Security Officers for Santa Fe and Albuquerque if Interested please call 505-750-1663 Ask for Chris Byers.
3D Security Services Group
505-750-1663 • 5643 Paradise Blvd NW Albuquerque, New Mexico 87114
3D SSG is committed to the safety and security of you and your business. Our private security company for hire in Albuquerque, NM utilizes the latest equipment and experienced security officers to ensure your business or event is fully monitored and securely guarded.
Detect
Our team represents a wide array of skills and techniques to cover areas and businesses of all kinds, regardless of the type of security you need. Our officers go through rigorous elite security training to maintain the appearance and brand of your enterprise while giving you reliable security you can count on.
Deter
Our Private Security Officer services provides professional Armed & Unarmed Security Officers on a national basis. Our customized security solutions include providing Officers in uniform or plain clothes, 24 hours a day, 7 days a week.
Defend
Because of the elite security training that we have our officers go through, they are prepared for any security problems that may arise. While unarmed security officers are a great asset in observing and identifying possible threats to your livelihood, the armed security guard is prepared to act.
With vigilant personal surveillance, 3D SSG ensures your safety is in good hands.
About 3D Security Services Group
Executive Summary
3D Security Services Group LLC (3D SSG) is a multi-member LLC that provides elite security for full spectrum protective capabilities for New Mexico businesses. The company is comprised of highly trained former military and law enforcement personnel. 3D SSG employee's have been deployed in different real world combat zones and all received over 96 hours of Private Security Training, American Red Cross certified in CPR/AED/First Aid, and Department of Public Safety (DPS) concealed carry.
Our Vision
3D's vision is to dominate the private security field with the highest quality officers in New Mexico by providing the finest standard and aristocratic breeding of skilled Private Security officers in the community. 3Ds core doctrine:
Professionalism

Integrity

Confidentiality

Dedication
Competitive Advantage
3D Security Services Group will be the only one of its kind in New Mexico. Most security companies train their guards internally, which means the training provided varies from company to company, with no standard of training.
New Mexico state private investigations advisory board gives an outline of areas that need to be covered but has no way to ensure all companies are following their direction.  3D SSG Officers will endure over eight weeks of training and the last two weeks will be tailored to the specific clients needs. 3D SSG's working relationship with 3D Security Training Solutions, LLC ensures the most up-to date requirements are being instructed, solving these concerns by standardizing the security guard training.
Strategic Direction
3D SSG's future will include satellite offices in every major city in the United States.
We provide private security specialists available for all of individual security needs. If you are in need of an individual private security officer or large scale security protection services in New Mexico or beyond, 3D SSG offers solutions for all of your needs.
Armed/Unarmed Private Security:
Private Protection/Security provides professional Armed & Unarmed Security Officers on a national basis. Our customized security solutions include providing Officers in uniform or plain clothes, 24 hours a day, 7 days a week.
Private Protection/Security achieves the highest levels of quality control by utilizing effective screening and hiring of staff, thorough training and testing, and by creating a professional environment where our staff want to spend the rest of their careers. All Private Protection/Security personnel are subject to thorough background checks, drug testing, and also must meet current state requirements for training and licensing.
*3D SSG's security officers can effectively secure environments that exclude the presence of an armed security officer. We specialize in training our officers in unarmed conflict resolution and deescalation techniques which allows them to resolve almost any situation without an escalation of the event.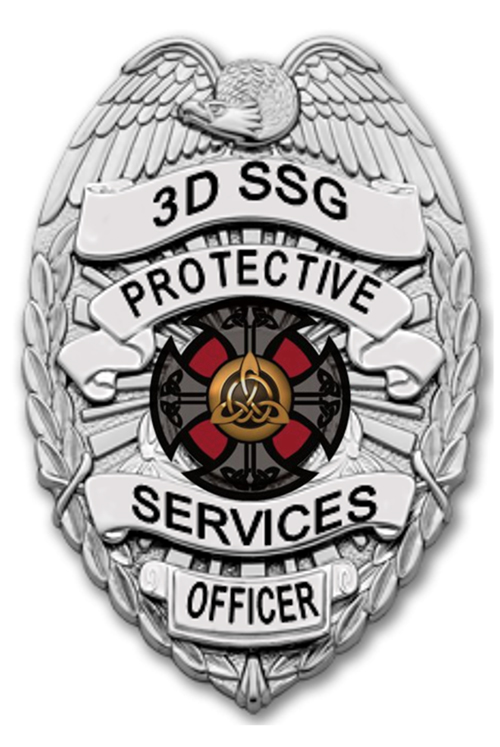 Have a question, comment or feedback? We would love to hear from you! At 3D SSG, we are dedicated to our customers. An open line of communication is vital to the success of any relationship. If you would like to contact us, you may do so using any of the methods below. You may use the 24/7 contact form below to send email directly to our inbox!
Send us a message
We usually respond within 24 hours to email messages.